Newsletter nr. 21, 31.december 2021
Herfra DUFA ønsker vi jer alle et godt nytår. Vi tager lige på en lille 'safari' tur til Uganda og hilser på bestyrelsen i PHCS.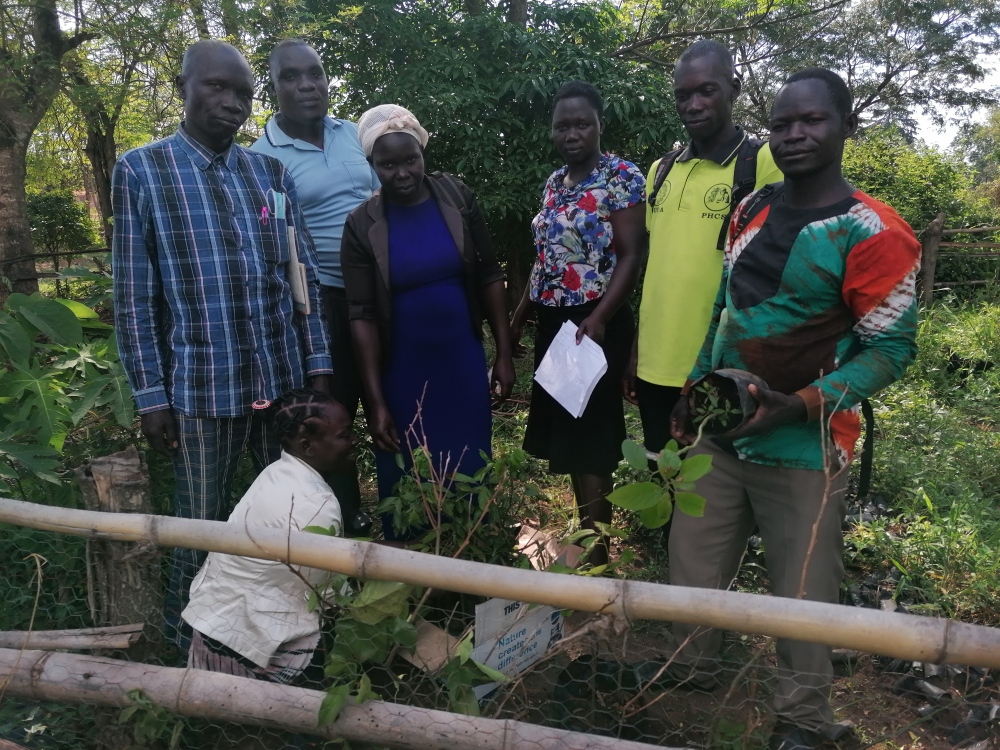 Her er Prisca Aloba, PHCS' landbrugsmedarbejder, sammen med de bestyrelsesmedlemmer i PHCS, der deltog i et evalueringsmødemøde med Karen Ingrid i oktober. De står i PHCS' planteskole, hvor PHCS' personale har holdt småplanterne i live under tørken i foråret, således at PHCS har været i stand til at uddele træer til 12 demonstrationshaver. Læg mærke til indhegningen: bambus og stikkende grene. Hverken geder, høns eller andre ubudne skabninger og trætyve får lov til at komme i nærheden af de små dyrebare træer i potter.
På spørgsmålet om de fremskridt, som der er gjort de sidste 3 år, gav bestyrelsen følgende svar:
Board members participated in radio talk shows and became engaged
Talk shows about yaw growing led to new groups and tree planting
VSLA (spare og låne grupper. Et emne, som snarest bliver taget op i et nyhedsbrev)
Joint marketing
PHCS approved to Agricultural Cluster Development Project (et statsligt projekt finansieret af Verdensbanken), and they have collected PHCS' own contribution
Input in agriculture from government in the groups (seeds, tarpaulins)
Some groups registered as primary societies in sub counties and got access to loans.
T-shirts with messages
Farmers able to pick seedlings from office
Better coordination with sub counties
Improved agricultural practices
Good cooperation with district
Brenda Agagi. I 2021 fik bestyrelsen en ny, kvindelig formand. Hun er fra enkegruppen Bed Iwori.
Siden valget af hende er samarbejdet mellem bestyrelse og personale gået bedre.
.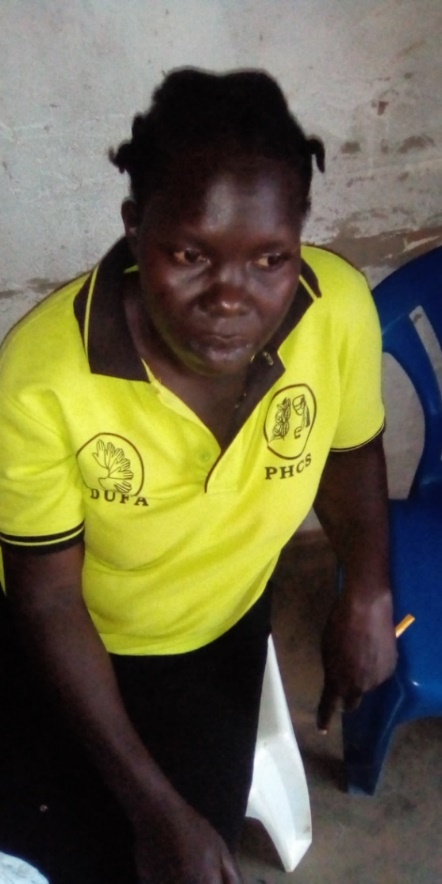 Vi ønsker Brenda velkommen og ønsker hende og PHCS (og DUFA) al mulig held og lykke i fremtiden.
Gwilli Bergenholtz, info-medarbejder.