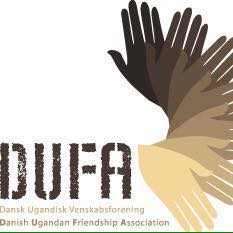 Nyhedsbrev nr. 14
Kære alle.
En glædelig nyhed, som selvfølgelig skal deles med jer alle.
Vores ansøgning til CISU vedr. 24 ekstra radio udsendelser, "USE OF RADIO TO INFORM THE LANGO SPEAKING FARMERS OF NORTHERN UGANDA HOW THEY AND THE ENVIRONMENT CAN GAIN FROM PLANTING MORE TREES", er bevilget. Det er rigtig godt for alle implicerede partnere i projektet. I disse corona tider, som også giver udfordringer hos vores partner PHCS i Aduku, er det glædeligt, at radio er en måde at nå farmerne på. Som tidligere fortalt, så havde farmerne været meget glade for de første udsendelser, de havde nærmest været et hit og man efterlyste flere.
Overskrifter for de 24 radioprogrammer er:
Climate change information
Land degradation (overcultivation, soil erosion, nutrient mining, floods, drought)
Climate mitigation measures/conservation/tree crops as a resilient supplement
Fertility and regeneration systems soil fertility, soil structure, soil cover, water infiltration, water retention, soil organic matter, intercropping, diversification, nutrient cycling, nitrogen-fixation
Agroforestry, alley-cropping, hedgerow intercropping, improved management
Fodder trees – Caliandra calothyrsus, sesbania, leuceanna, seeding etc.
Utilization and uses of Caliandra, sesbania, leuceanna (fodder, firewoods etc.)
Introduction of shea butter tree (example: indigenous tree of value) growing and management
Seed sourcing and selection (for direct sowing or nursery beds)
Establishment – spacing and planting
Maintenance and pruning
Tree domestication and agroforestry germplasm. This part will tell about present research on shea butter, but it will also be broader than just shea butter. It will cover grafting of not only shea butter, but also grafting of oranges, mangoes, avocados etc.
Post-harvest handling
Value addition
Benefits from products and by-products
Vedr. de udfordringer, som Corona pandemien forårsager i PHCS i Aduku, er vi ved at indsamle oplysninger og regner med, at der snarest vil være et nyhedsbrev undervejs.
Venlig hilsen
Informations gruppen.